Wordpress Web Design Services that Evolve Your Website
WordPress Website ROI
Your website is the only place on the Internet that you actually own and have control over.  Social media company pages can disappear without notice–like castles built on someone else's sand. That's why you should make your website the center of your digital marketing strategy. WordPress is a great long term choice for a website. The trend currently is for companies to replace their website every 3-5 years. We recommend getting a WordPress website and then consistently evolving it. This way, you're constantly building on previous efforts.
Websites are about translating your message into a digital world that will draw visitors in and inspire them to become customers. You work hard to increase your revenue, and your website should be working to bring in revenue also. That's why measuring ROI (return on investment) is so important. There are several factors that determine whether your website's visitors will become customers, or whether they will even find your website. You want your WordPress web design agency to audit your current website to see what's working and what isn't to inform your plan going forward.
We love WordPress because it's a highly flexible and customizable CMS (content management system). In fact, it's the most used CMS in the world by far, and it's open source, meaning that anyone can develop  WordPress solutions. Right now, there are 57,873 plugins available on wordpress.org. This lets us fly with existing solutions so we can focus most of our energy on planning out the most effective website strategy for your company. It's after exploring existing options that we start developing custom plugins. We want to make the biggest impact possible within your budget.
"I became a WordPress developer when, as a marketing director, I started building websites for the art galleries I managed. Hundreds of hours turned into thousands as I fell in love with the WordPress medium, HTML, CSS and JavaScript. In art galleries, each painting and sculpture is placed intentionally to give visitors a perception of quality. Web design is similar–it's using art to deliver a message that will resonate with people on an intuitive level. People are gauging your quality against your competitors and making decisions based on your website."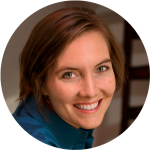 What is website evolution?
Website evolution means you're committed to the continual improvement of your website. There's always opportunity in the present moment to make your website more effective. We believe in approaching the present with courage. Ultimately, you want your website to bring in more revenue. That's why for each website change we make, we're assigning a KPI (key performance indicator) and tracking how that website change is affecting revenue. Your website content is a powerful asset that will help customers find your business and educate them on your company's value.
Changes that evolve your website:
New articles or blog posts
Adding content to the pages that explain your products or services
On-page SEO (Search Engine Optimization)
Navigation improvements
UX (User Experience)
Graphic design
CTA (Calls to Action)
Video
Page speed
Website maintenance
Our advantage is that we use data to keep refining. We track how people are using your site and measure how changes affect the percentage of visitors who purchase. We can also see what your competitors are doing and how you can rank higher than them on Google for specific search terms. This is how we find opportunities for your website to increase its revenue production.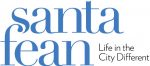 I was really impressed with how they handled everything and what the end product was, and how quickly they are able to get things done. Put your full trust in them. You won't regret the products in the end. They really, truly are experts in their field and will guide you through the process really nicely.
-Digital Content Editor, Santa Fean magazine