We give websites a solid foundation to rank on Google and then add authoritative content that will attract attention. Our reporting gives insightful visibility into what types of website content are driving your conversions.
Our advantage is that we use data to keep refining. We track how people are using your site and measure how changes affect the percentage of visitors who purchase. We can also see what your competitors are doing and how you can rank higher than them on Google for specific search terms. This is how we find opportunities for your website to increase its revenue production.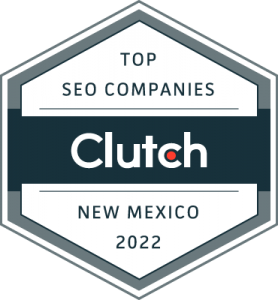 Brandie Erisman
SEO Specialist

While SEO trends (and the Google algorithms) frequently change, a website that provides a great customer experience will never go out of style.

Brandie Erisman has been in the web business since before Google was a thing.
Brandie is a search engine specialist. Search engine optimization (SEO) incorporates all the web and digital marketing skills and insights she's developed over the years, from web design and copywriting to social media management and analytics analysis. She credits her former career as a newspaper and magazine journalist for nurturing her curiosity and making her great with deadlines – both attributes she uses daily.
As well as collaborating with marketing agencies, like Zenbox Marketing, Brandie also works with small and medium-sized businesses, helping them find a clear and compelling online voice. Originally from Florida, Brandie now lives in Santa Fe, New Mexico. When not helping clients get found on the web, she enjoys growing things, reading and writing fiction and searching for the perfect burger.