Your website is the only place on the Internet that you actually own and have control over.  Social media company pages can disappear without notice–like castles built on someone else's sand. That's why you should make your website the center of your digital marketing strategy. Wordpress is a great long term choice for a website. The trend currently is for companies to replace their website every 3-5 years. We recommend getting a Wordpress website and then consistently evolving it. This way, you're constantly building on previous efforts.
Ultimately, you want your website to bring in more revenue. That's why for each website change we make, we're assigning metrics and tracking revenue. Your website content is a powerful asset that will help customers find your business and educate them on your company's value. There's always opportunity in the present to make your website more effective. We approach the present with courage.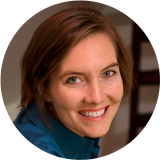 Ava Shije
MS, Digital Innovation in Marketing
Zenbox Marketing Founder
I became a WordPress developer when I started building websites for the art galleries I managed. Hundreds of hours turned into thousands as I fell in love with the WordPress medium, HTML, CSS and JavaScript. In art galleries, each painting and sculpture is placed intentionally to give visitors a perception of quality. Web design is similar–it's using art to deliver a message that will resonate with people on an intuitive level. People are gauging your quality against your competitors and making decisions based on your website.

Hosting on reliable, cloud-based servers
Dependable backups and cloning tools
Live and Staging websites
Software updates tested before implemented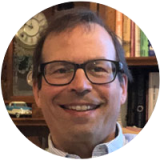 Peter Oakley
Webmaster Superhero
Peter has been involved in custom website design, programming and database connectivity since the very early days of the World Wide Web. To manage costs for clients, he began working with WordPress starting in 2007, and has seen that framework evolve into a very robust and flexible content management system for building engaging websites for business and e-commerce. He now specializes in managed website hosting, WordPress coaching and training and online asset management. Pete works collaboratively with a network of designers, programmers and marketing experts.