The term SEO or search engine optimization has been one of the most used terms in the digital marketing world. Despite that being the case, a lot of companies and businesses are still out of the loop when it comes to what and what isn't SEO. Thankfully, you can partner with companies like Zenbox Marketing to help you get started.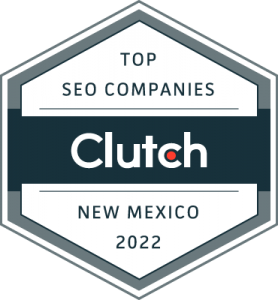 With that being said, our team has been recently named as one of the best SEO agencies in the industry in New Mexico! According to the 2022 research by Clutch, our company was among the top agencies that delivered high-quality SEO services locally. Furthermore, we are happy to be recognized for our dedication and passion for our craft! It goes without saying, but this is truly a huge accomplishment for our company this year.
Clutch, in case this is the first time you are hearing about them, is an established platform in the heart of Washington, DC, committed to helping small, mid-market, and enterprise businesses identify and connect with the service providers they need to achieve their goals.
We would like to take this opportunity to give our clients a huge thank you! Thank you for trusting us and for believing in our ability to deliver incredible services and solutions for you. To talk more about this award, here is our Founder, Ava Shije:
"As we've expanded our geographic reach over the last year to become an international company, we're proud to be named one of the top marketing firms. It is a huge honor to stand alongside other incredible B2B companies in Clutch."
Let's take your business to the next level! Connect with us today.